UNSC: YEMENI CRISIS
The war between the Houthi rebels and supporters of Yemen's internationally recognized government started in September 2014, when the Houthis took control of Yemen's capital, Sanaa. The conflict between the Houthis and the Yemeni government however, has been going on for much longer. The two groups have battled on and off since 2004. The impact of the war on Yemen's population has been and continues to be devastating. As of 2018, the war has led to over 40,000 casualties and more than 3 million Yemeni people have been displaced. The war between the Houthi rebels and supporters of Yemen's government is more complex than it might seem. The military conflict has become part of Saudi Arabia's 'cold war' with Iran the moment Saudi Arabia formed a coalition of Arab states to help defeat the Houthi rebels. Presently, more than twelve countries are to some capacity involved in the armed conflict. Delegates of this UNSC will need to be well prepared, adaptable and creative in order to resolve this crisis.
For any committee related inquiries, please email: unsc@cg-aa.org

Laura Schulz is in her third year at McGill and is pursuing a B.A. in Political Science, with Minors in Economics and History. Laura was born and raised in Switzerland, but she also considers Victoria, BC her home after having attended high-school there, and will make sure that everyone knows she's a 'West Coast Gal' at heart. Laura joined Model UN in grade 12, was on McGill's Delegation Team for two years, and staffs SSUNS and McMUN every year. She is also in a sorority, loves yoga, running, and a good book.
Feodora is in her third year at McGill University studying Sociology and History. She is particularly interested in health policy, specifically reproductive health, and the evolution of health and illness throughout history. She has been doing Model UN since the age of 17 and is currently involved with IRSAM at McGill as a member of the Delegations Team as well as the Director of Public Relations for SSUNS 2019. ConMUN 2019 will be her 8th time on Dais, having done it previously for SSUNS and McMUN, and the second time as a Dais member for a Security Council.
Alexandre MacIsaac is an Masters student at the Norman Paterson School of International Affairs in the International Organizations and Global Public Policy stream. Raised in Nepal, India, and Bolivia as a result of his parents' international development careers, Alexandre developed an unshakeable drive for the study of global governance and North-South relations. Having first joined Model UN at Dawson College, he participated in a total of 16 conferences across Canada and the United States by the end of his undergraduate studies in political science and economics at the University of Toronto. Alexandre's various professional experiences include the study of international coordination of financial transactions taxes with the Global Federalist Association and structural changes to the IMF corresponding to capital account liberalization trends with the Bank of Canada.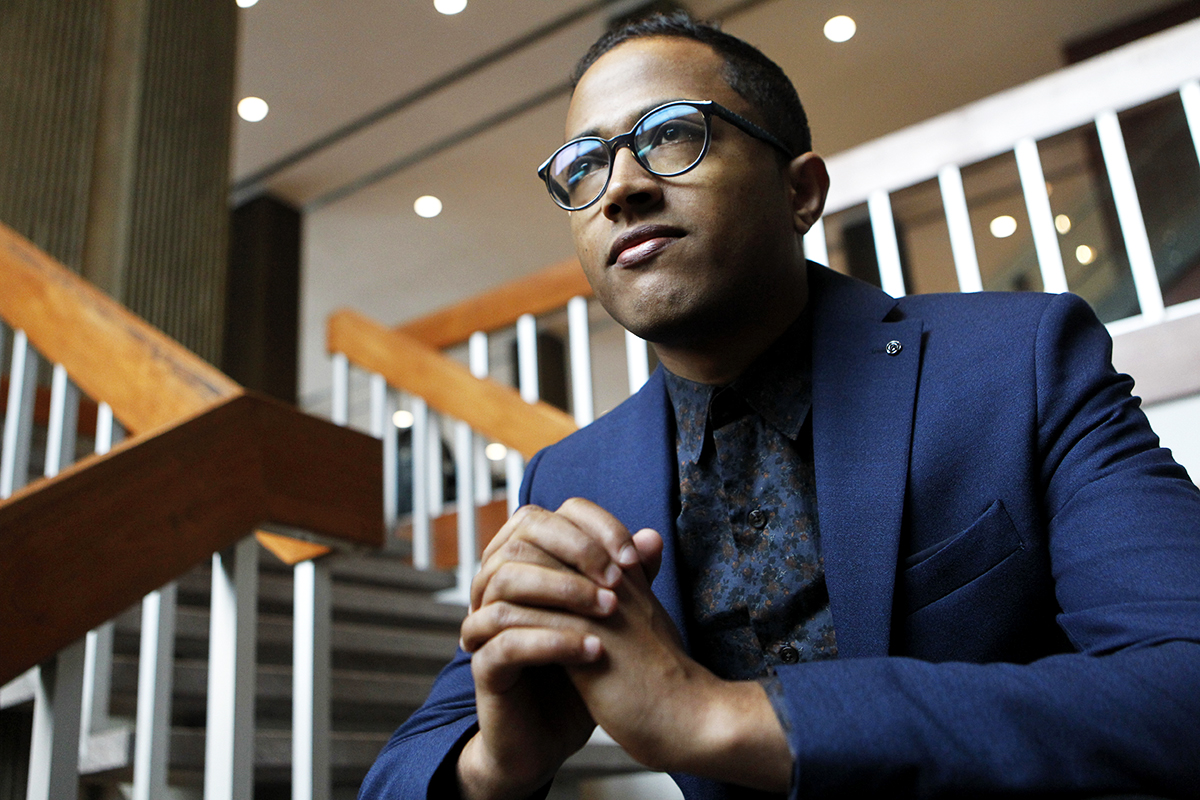 Assistant Crisis Director
While finishing his Political Science degree at Concordia University, AJ Jarban is enthusiastic about taking part in this year's Concordia's Model United Nations. AJ is based in Montreal for the past five years, but he was born and raised in Yemen, where he took an active role in its Arab Spring moment. AJ came to Canada as a refugee and since then he has made this warm (and cold) country his home. AJ's experience includes holding several positions with the United Nations Population Fund (UNFPA), and the United Nations International Children's Emergency Fund (UNICEF) in Yemen, Bulgaria, and Turkey. He is involved with multiple youth networks across the world, such as One Young World and the Youth Peer Education Network. Additionally, he is the Montreal youth ambassador of the Canadian Council for Refugees. Since he started his academic studies in Political Science, AJ published several academic articles with a focus on social movements, the Middle East, and development politics. AJ is passionate about human rights education and international human rights law, and for the future, he aims to hold a leadership role in a relevant international organization, where he can work towards making the world a better place.